We have been exploring stories in different areas of the setting. This outside space was a favourite by many of the children!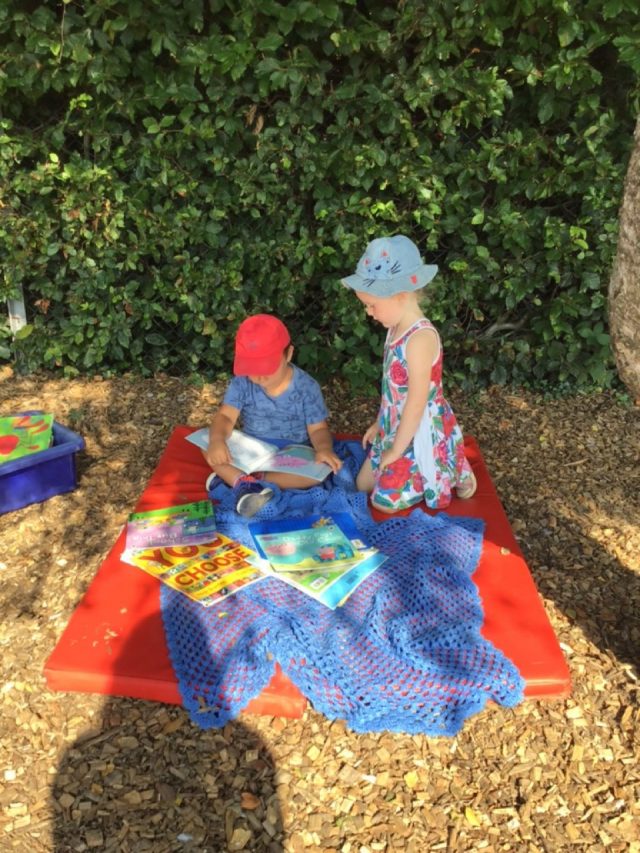 The children showed interest in making different sounds with various objects they found in the garden. It was suggested that they use the pots and pans too… Who knew a stick could be such a wonderful musical instrument! 
The children have been enjoying carrying activities out about The Gruffalo. We have had great fun acting out the story using our Gruffalo cave. Also using our handmade puppet theatre to recreate the story with our Gruffalo puppets! 
The children have also been exploring new resources, such as our foam blocks. They were practicing balancing them on their hands, which led to using spoons, which led to a group egg and spoon race on the 'big school' field!