The children have been learning about Winter animals and their habitats, by discussing where they live, what they eat and exploring ice with their senses. The children have listened to the ice cracking and discovered how ice is formed. The children also learnt that salt makes ice melt quicker, and when the ice is melting, it goes see-through! 
We have enjoyed taking part in some observational painting, creating some wonderful penguins and polar bears!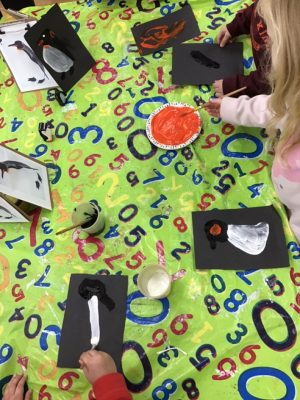 We have all been enjoying the fresh Winter sunshine whilst practising our hand-eye coordination, by throwing balls into our new net! It has been a wonderful opportunity for the children to take turns and share the balls.