Hello Grebes,
Thank you for all the work you are sending in. Please regularly check the school website for updates.
History
In History we continue our exploration of Viking Britain, this week focusing on Danegeld.Danegeld was the money the people of England paid to the Danes (Vikings) to stop their devastating attacks along the coast. However, even though they were paid this tax, the Vikings continued their attacks after a while and the money had to be paid all over again. Learn more in this presentation.
Task
Look at this picture.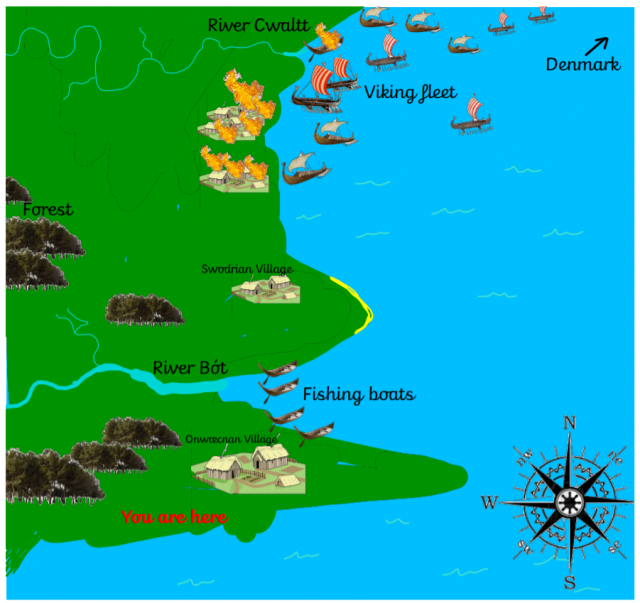 Imagine you are the tribal leader of the (fictional) village of Onwæcnan, which you will find in the south. Three years ago you paid the Danegeld tax. It was extremely expensive but you lived in peace afterwards so you thought it was worth it. Now you are surprised and dismayed to look north along the coast and see the sky filling up with smoke. THEY ARE BACK! You estimate the first longships will arrive tomorrow. As leader, you need to make a decision:
a) Pay the invaders again
b) Fight back
c) Er… any other ideas?
Think carefully about each choice. What would the consequences be? When you have made your decision, explain your thinking. You can do this in writing, a video recording, a Powerpoint presentation, a song, a puppet show – it's up to you! (Rudyard Kipling chose to explain his view in a poem, "Dane-Geld", which you can read in the presentation below.)
Science
Lesson 2 from Anglia Water – How is water cleaned?
Spellings