We are Reception or Year One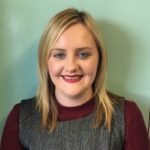 Firstly, I would like to introduce myself as Miss Goldsmith. I am the class teacher in Coots. I have recently graduated from the University of Derby, where I have been studying over the last three years in Primary Education with Qualified Teacher Status. I have five years of experience working in a range of early years and primary settings, working with both parents, carers, children and trained professionals. I am really excited to start my teaching career at Salhouse and help the children in Coots to learn through play based activities.
In Coots we are lucky to have Mrs Livermore with us from Monday to Thursday. Mrs Livermore has many years of experience working in Key Stage 1. Mrs Livermore cannot wait to learn more about Early Years. On Fridays, we have Mrs Phillimore who is the Fledglings Manager. Therefore, if your child has attended Fledglings Pre-School or Holiday Club; Mrs Phillimore will be a familiar face.
Early Years Foundation Stage:
In Coots we have both Reception and Year one children.
Reception children will follow the Early Years Foundation Stage Curriculum. This is broken down into Specific and Prime areas of learning:
Specific:

Literacy
Mathematics
Understanding the World
Expressive Arts and Design

Prime:

Personal, Social and Emotional Development
Physical Development
Communication and Language
National Curriculum
Year one children will follow the National Curriculum. This is broken down into Core and Foundation subjects:
Core:

English
Mathematics
Science

Foundation:

Art and Design
Computing
Geography
History
Music
Physical Education
What happens in Coots?
In Coots, we work very closely with Bitterns, therefore some of our lessons and activities are collaborative.
All children take part in daily phonics and writing focus groups which are grouped depending on the ability of the children. The children are taught by either myself, Mrs Livermore (Coots TA), Mrs Collins (Bitterns Teacher), Mrs Brown (Bitterns TA) or Mrs Feely (HTLA); the teaching is rotated weekly so that the class teacher can check the children's progress.
Also, the children take part in daily Maths lessons. We use the abacus scheme as a basis and the children work in their separate year groups. The year one children have access to activelearn, where we set weekly maths games. Please find the web-link below and if you have not received login details please let me know.
Autumn: Toys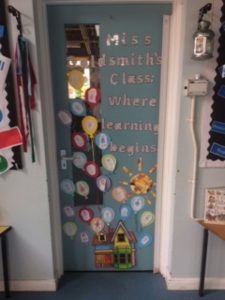 During the autumn term, we focused on building strong positive relationships. The children helped to create classroom rules. We made a long paper chain of the rules, they are known as our "Promise Rings". Also during this term each child brought in a special toy to share their peers. During circle time, we spent time focusing on our core values which are: respect, responsibility, courage, community, perseverance, trust and compassion.  In Literacy, we read and wrote captions for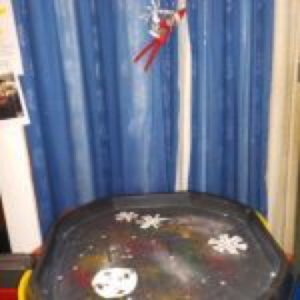 traditional stories. In Maths, we spent time exploring the different types of maths resources which can support our learning. Finally, before Christmas we had a special visitor; Jingle. He was our cheeky elf who magically moved around the classroom when nobody was around.  We spent time writing a diary about the elf and his adventures. We also looked at positional language. At the end of the term, we performed "The Countdown to Christmas."
Spring: Let's Move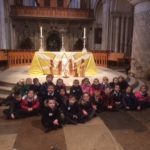 In the few first weeks of the spring term, we looked at many aspects of Christianity. We learnt the Lord's Prayer. We created our own interpretation of what God's Kingdom is through art work.  We listened and acted out the bible story about Moses and linked this to the Ten Commandments.  Furthermore, we visited Norwich Cathedral, to conclude the week and to look at another place of worship.
In phonics, we have been continuing to practice our sounds in phases 3, 4 or 5.  Please find a link to the phonics phases - www.letters-and-sounds.com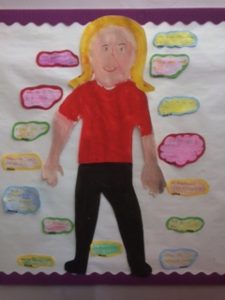 In maths, the reception children have been focusing on ordering and sequencing numbers and also exploring "one less" and "one more". The year one children have been recapping number bonds, looking at time, learning the inverse to number bonds to 20 and using money.
During topic, we have been focusing on the human body and our senses; which are taste, smell, touch, hearing and sight.  The children have also spent time looking at what a balanced diet is and how important exercise is to stay healthy. We have had two visitors this term; a dental nurse and a paramedic.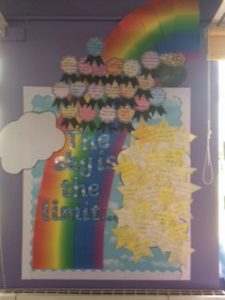 Additionally this term, our role play area has been transformed into a veterinary clinic and Fledglings have had a pet shop. Fledglings have been visiting our role play area twice a week; this is to help with transitions for September and gives an opportunity for children to widen their friendship groups.  We have also spent time focusing on Mothering Sunday and the Easter Story.
Also, this term we have been reflecting on our targets from January and we have been creating new targets for the summer term.
Summer: Time Travellers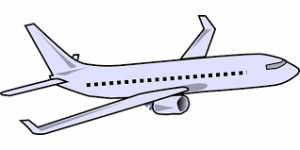 During the summer term, we will focus begin to focus on "Our Country". The children will learn about the different parts of the UK and the locality of different places which is significant to them.  This unit will feed into a focus about "Journey's" where the children will look at travel safety, different types of transport and future holidays.  Our role play areas will be a time machine, travel agent and an airport.  We will also focus on past, present and future events in our society.
In Coots we all share a love of learning!
Our School… Is a happy and safe community where everyone shares a love of learning.
Our Christian Values of… Respect, responsibility, courage, trust, perseverance and compassion are at its heart.