Herons Class is for Year 5 and Year 6 pupils and the class teacher is Mrs Edwards who is supported by Ms Stevens, Miss Nightingale and Ms Robson.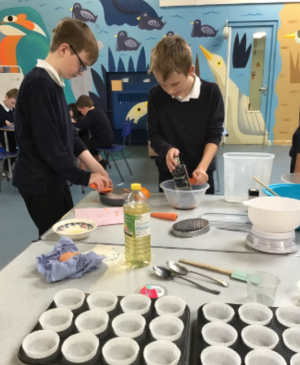 As part of the whole school topic "Funny Bones", we have found out about how amazing our bodies' organs and systems are, including a rather disgusting demonstration of the digestive process which involved a pair of tights, coffee and breakfast….. We finished the science part of this topic by cooking healthy recipes such as flapjacks and carrot cakes and even making our own apple justice using a press, it looked weird and was hard work but was named "tastyfresh" and tasted just like that.
We have become proficient at using google classroom and google slides to make presentations for assemblies on the core value of Respect to share with other classes and also to show our knowledge about NHS heroes. Here are some examples showing animation or transition of slides and our researching skills, putting information in our own words: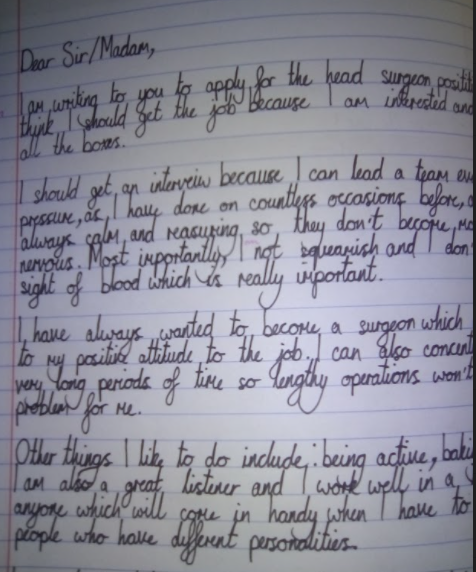 Following on from reading the new book "Health heroes" by Emily Sharratt, we were inspired to apply for jobs in the NHS to show off our writing skills in a formal letter. Here is the start of one:
We worked on rhythm and rhyme to write poems based on Michael Rosen's "These are the hands":
These are the hands,
That open the gate,
To welcome the children,
Make sure they're not late.
These are the hands,
That write on the board,
Help us learn.
The classroom "Lord,"
Helps find our future,
Teaches us lessons,
That are super duper,
Help us find the answer,
Towards our dream job
Maybe .. a dancer?
These are the hands
That let us have fun
While working hard
Until it's all done, Whose hands are these?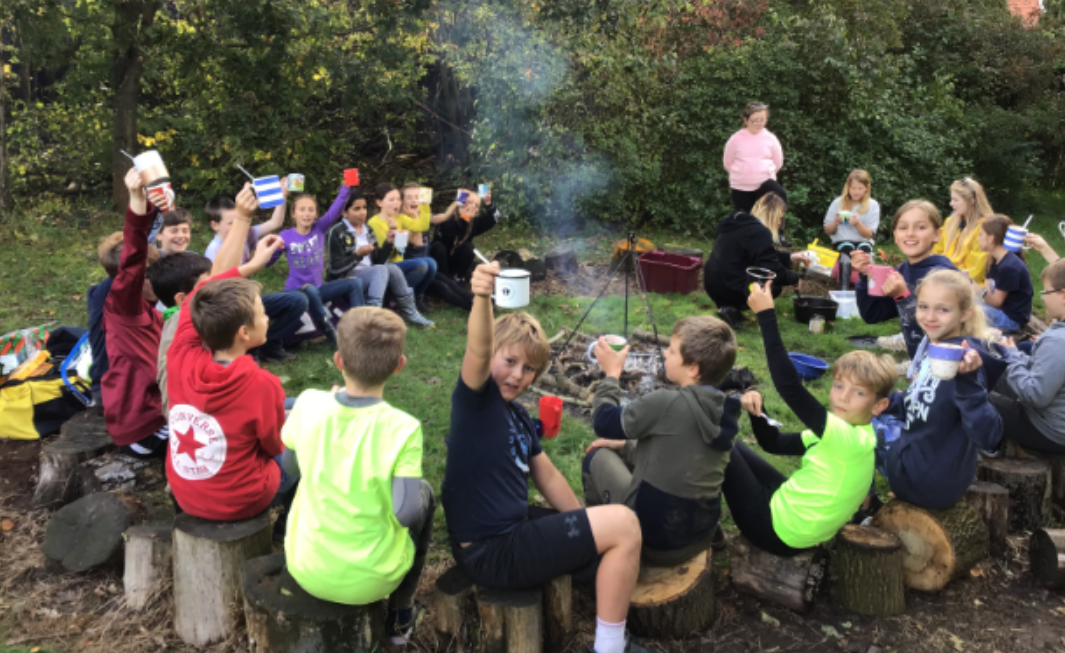 Forest School Fridays have helped develop our intra-personal skills, problem solving abilities and physical and mental well-being. Here are a few of the activities we have done so far: cooking pasta, hot chocolate,making rope swings, dens, learning knots, making parachutes and slides.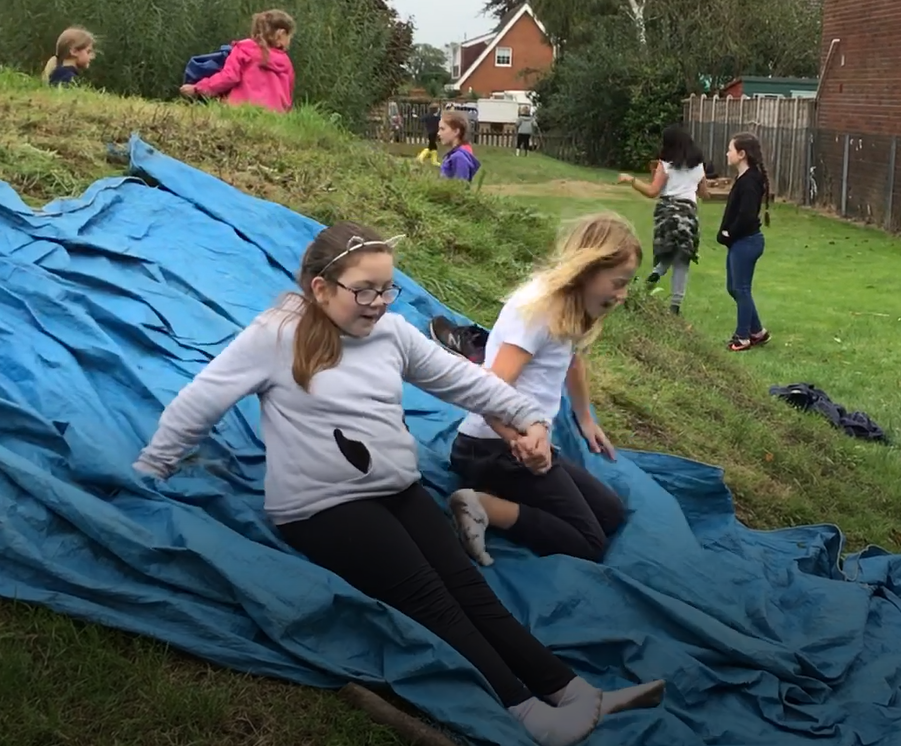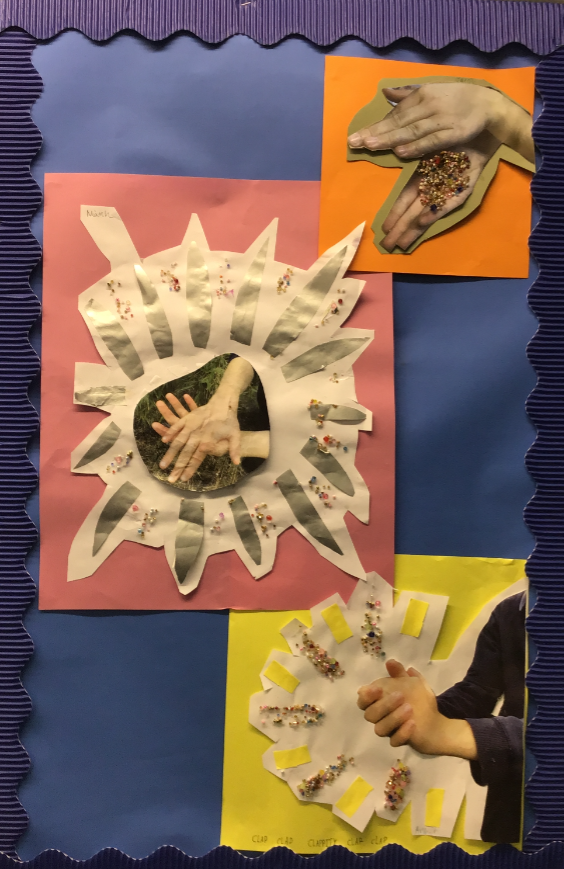 Art and music have been taught together by looking at music from different cultures,trying out the rhythmic ideas from this and then representing them pictorially through collage. What different sounds can you see here?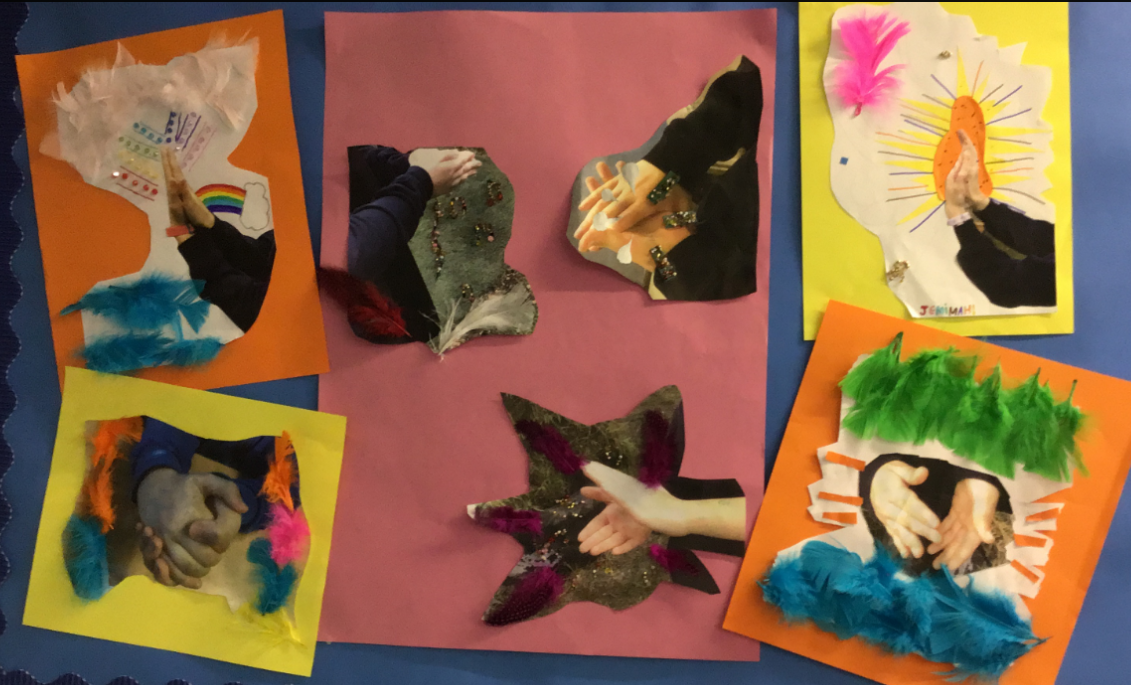 We have also been developing our printing and stencilling techniques ready to make Christmas cards.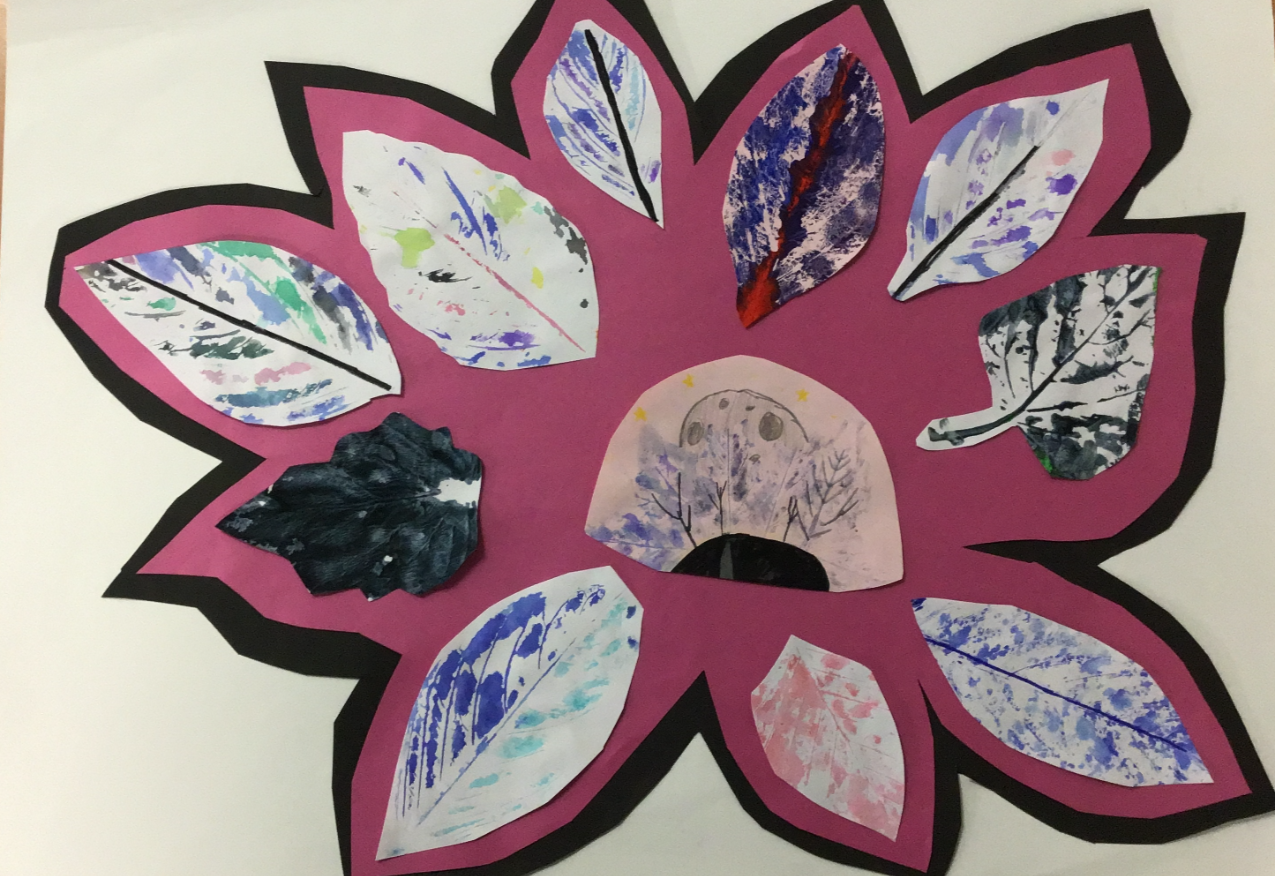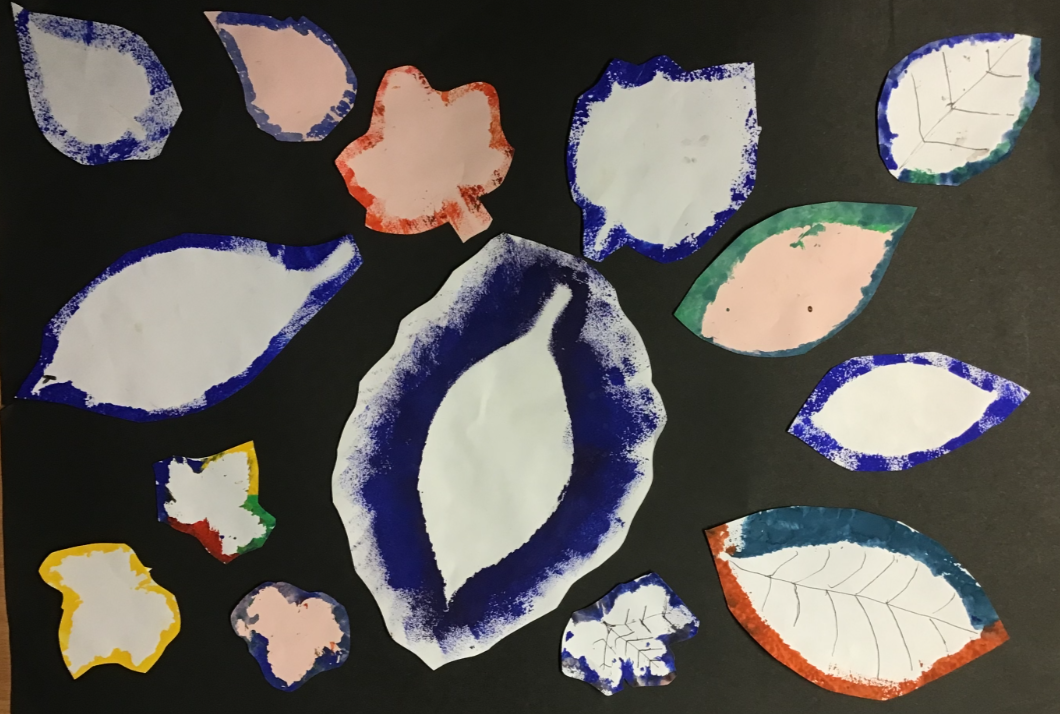 Norfolk Archaeological Society Workshop & Herons
The school arranged for Norfolk Archaeological Society to run a whole day of workshops.  It was a wonderful day exploring how we can find out about our past using clues from Roman finds made in our local area.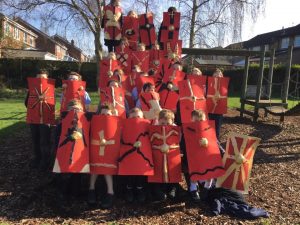 Herons Studying artefacts from the Norfolk Archaeological Society.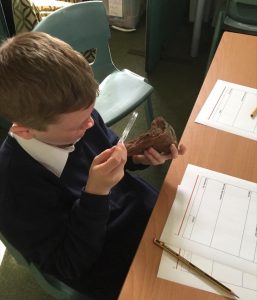 What can we learn from archaeology? What secrets are in this grave?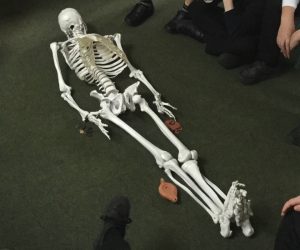 Herons investigating Celtic and Roman diets. Who ate chickpeas and who ate fennel?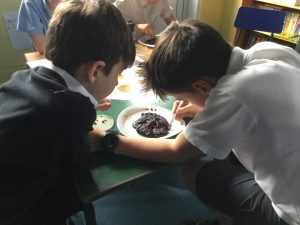 We have some very talented students in Herons...here is a poem written by one of them, Isobel
Anyone Seen my Child?
Anyone seen my child?
Short, shy
I'm not gonna lie
Caitlin, the cunning child.
Shes got bad teeth
A temper too
Eats mainly chocolate (sweeties too)
Anyone seen my child?
She likes playing X Box
She likes her own way
She gets presents next week (her birthdays in May)
She cries and wails
She seeks out sweets
She spends my money on nice treats
Yes she's grumpy,
Yes, she's rude
Yes she's always in a mood
And she's beastly
And hates guests
But I love her (she's the best)
Please send Caitlin
Back to me
Treat her well…
Or she'll steal your keys
THE END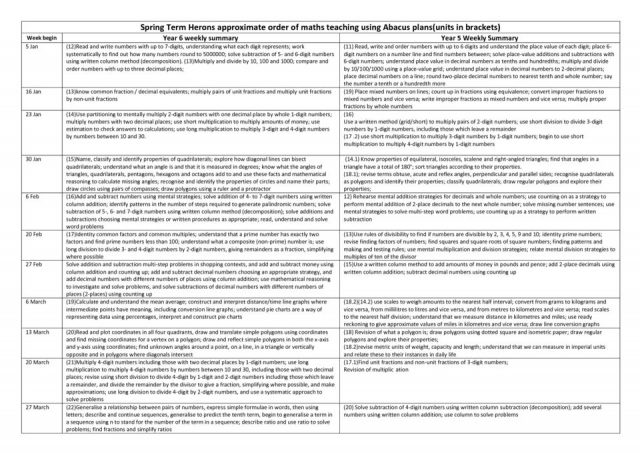 Forest Schools
Herons clearing up after storm Doris…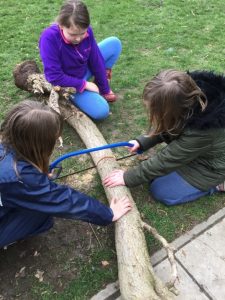 Whittling sticks ready for bread dough then cooking on fire…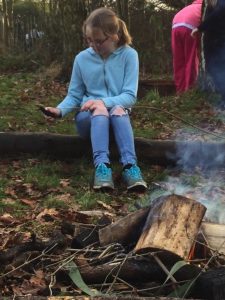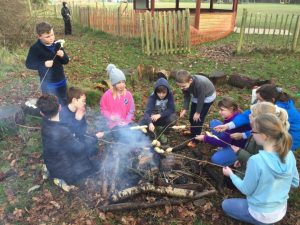 FOSS funded cooking equipment for Forest School- Anyone fancy nettle soup? We can thank the Romans for this.