We are a Church School
Salhouse CofE Primary is a Church school. We are part of a large collection of schools within the Diocese of Norwich.
The Diocese of Norwich is the Church of England across the areas of Norfolk and Waveney — a Christian presence serving every community through a family of 650 churches and 110 schools and academies; together 'Committed to Growth'.
You can learn more about what it means to be a Church of England School at dioceseofnorwich.org/about/us/schools
Collective Worship
Salhouse CofE Primary School practises Collective Worship. Collective worship is, at its best, an exemplification of the vision and ethos of the school. It is viewed as an integral part of school life and has a high value to all in the community. It is an opportunity to foster a sense of personal and collective spirituality and makes a major contribution to the development of strong Christian values.
Worship reflects the character of individual schools, but there are common ingredients to all.
Please find below some useful information for you to download.
Collective Worship in a Church of England School
Making Worship Meaningful and Special
Some Helpful Sites for Collective Worship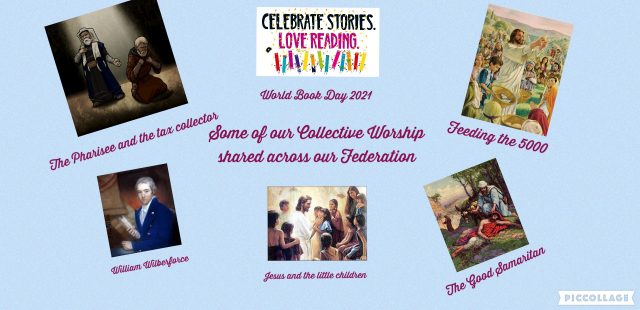 The Pharisee and Tax Collector
Open the Book
Volunteers from All Saints Church in Salhouse visit the school to relate bible stories in a dramatic way. This is something the children look forward to and really enjoy. For more information about Open the Book, watch the following. Please note that during the pandemic, the Open the Book Team have been unable to come into school but we are pleased to welcome Reverend Darleen every other week when she visits and leads our collective worship.
ALLSORTS
ALLSORTS is a club open to all children during the school day led by our friends from the Baptist Chapel in Salhouse. Simon and Jane Gay and their team deliver sessions and collective worship focussing on different Biblical stories. The following are examples of the stories they may study.
| | |
| --- | --- |
| Moses' birth – Exodus 1:1–2:10 | Jesus heals the Centurion's servant – Luke 7:1–10 |
| Moses in Midian – Exodus 2:11–25 | Jesus raises the widow's son – Luke 7:11–17 |
| The Burning Bush – Exodus 3:1–22; 4:1–20, 27–31 | Jesus calms the storm – Mark 4:35–41 |
| The Plagues in Egypt – Exodus 5:1–6:1; 7:8–10:29 | Jesus heals a woman – Mark 5:24b–34 |
| The Passover – Exodus 11:1–12:39 | Manna and quail – Exodus 16 |
| The Red Sea – Exodus 13:17 – 14:31 | Water from the rock – Exodus 17:1–7 |
All Saints Church
This is All Saints Church in Salhouse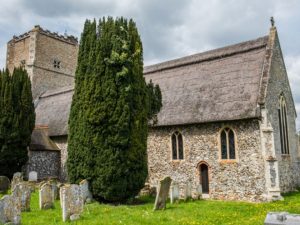 We love the days when we visit the church. The whole school walks in a long snake across the fields between our school and the church. You can find out more about our church by clicking here.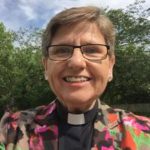 The Reverend Darleen Plattin is a good friend to our school. We like it when she spends time with us.
We also love visiting the Baptist Church in Salhouse where sometimes we get to play on the lovely grounds surrounding the church.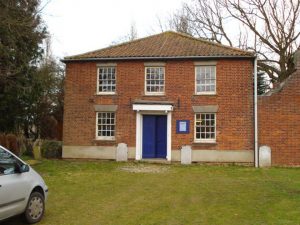 Mr Gay is the pastor of Salhouse Baptist Church. He and Mrs Gay are very welcome visitors to our school.