10th July 2020
Dear All,
There are seven school days left before the end of the summer term. If you are attending school at the moment, I am sure your teachers will have some fun activities planned. If you are at home, you can plan some end of term fun with your parents.
We will all be back at school in September which is great news. But before September comes, there is plenty of time for some well-earned relaxation.
In between relaxing, keep your brain thinking and learning. Remember your brain changes and gets stronger the more you use it!
So, keep reading with your family, learn a new word every day, practise your timetables and learn new skills.
Here are some amazing words to use in conversation: serendipity, stealthy, aurora, petrichor. Find out what they mean and use them when you can.
If that doesn't exercise your brain, take a look at these optical illusions! What do you see?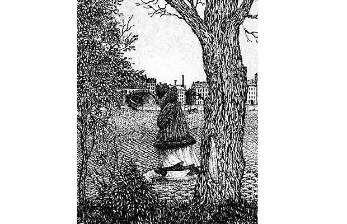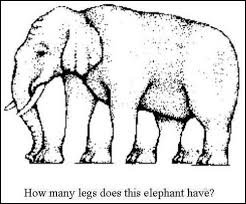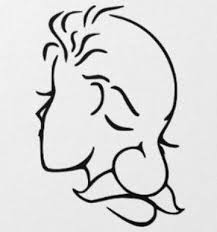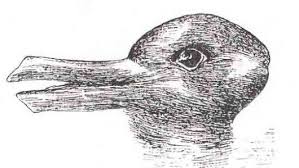 If you enjoy the way these confuse your brain, you might like the works of an artist called Escher who once said: 'He who wonders discovers that this in itself is wonder.' That takes some thinking about too! Here is one of his works called, 'Night and Day'. The more you look at his art, the more confusing it becomes.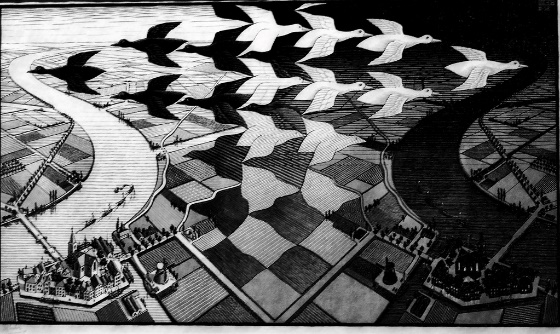 Here is a lovely animation inspired by the picture. Take a look.
Now your brain will need a rest!
Take care!
Mrs Church
A message from the Headteacher
I feel very privileged to be the Executive Headteacher of Salhouse V.C. CofE Primary School; to be responsible for the school's welfare, education and happiness is something I will never take for granted. Every decision that is made is for the benefit of all our children and this enthusiasm and vision is reflected in everything we do. We want Salhouse to be a happy and safe community where everyone enjoys a love of learning. Our Christian values of respect, responsibility, courage, compassion, trust and perseverance are at the heart of our school community.
"Soar on wings"
"They will soar on wings like eagles;
They will run and not grow weary,
They will walk and not be faint"
Isaiah 40:31
We often hear staff, parents and children say 'our school feels like a big family' which is a reflection of the cooperation, team spirit and acceptance that we seek to promote.
We really value high quality teaching and learning for children and are, therefore, keen to embrace new initiatives to encourage our children to put maximum effort in everything they do. We are proud of our curriculum that promotes inclusion and encourages creativity, recognising that children are individuals and respond differently to different tasks.
Our staff, governors, parents, carers and the wider community work in partnership to ensure that our children receive the best possible education, enabling them to develop academically, spiritually, emotionally, socially and morally.
If you would like to find out more about our school, please contact us or better still come and visit. You will always receive a warm welcome.
Julie Church
Anti bullying Team
House Captains
Deputy House Captains
If you need a paper copy of information on this website, please contact the School Office.